Show your fresh produce to advantage with printed flow wrap film. The film is printed in up to 8 high-resolution colours and different widths so there's plenty of room to print brand or product information. Variable product data is printed directly onto the film with thermal transfer or is added with an adhesive label.
Use our printed flow wrap film on all vertical form fill and seal and flow pack machines with little or no changes to current machine settings. Flow wrap film is recyclable through the REDcycle program and is Naturpac™ approved
Printed Flow Wrap at a Glance
High-resolution printing in up to 8 colours
Print variable data directly to film or add an adhesive label
Works on all vertical form fill and seal or flow packs machines
Naturpac™ approved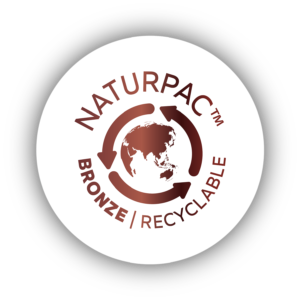 Every product that is Naturpac Bronze approved must be recyclable For a Better Earth.
Suits: Apples, Apricots, Asparagus, avocados, Beans, Berries, Brussels Sprouts, Cherries, Cherry Tomatoes, Chillies, Garlic, Ginger, Grapes, Kiwifruit, Lemons & Limes, Lettuce, Mandarins, Mangoes, Mushrooms, Nectarines, Oranges, Pears, Snow Peas, Spinach, Tomatoes, Zucchini