Breathable Flow-Fresh® packaging combines the benefits and speed of flow wrap with a breathable centre mesh panel. The mesh panel lets the produce breathe and reduces ethylene production and humidity to give a longer shelf life to fresh produce.
The Flow-Fresh mesh centre panel is bonded to the flow wrap film in pre-made rolls and can be used on all existing flow wrap machines without changing current machine settings. Breathable Flow-Fresh is Naturpac™ approved for recycling.
Flow-Fresh® at a Glance
Combines flow wrap and breathable mesh in one roll
Use on existing flow wrap machines with current machine settings
Reduces ethylene production and humidity for longer shelf life
Naturpac™ approved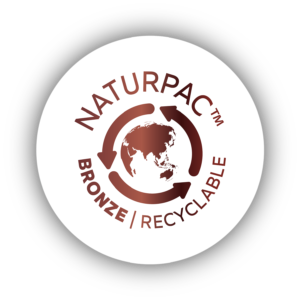 Every product that is Naturpac Bronze approved must be recyclable For a Better Earth.