Australian made and owned packaging that's produced sustainably and ethically. Naturpac™ approved so that's good news all around.
Here's a great idea to pack apples or stonefruit. It's Australian owned and Australian made packaging that's sustainably produced and uses ethically sourced material, so good news for the environment, for the earth as well as your customer.
This 1kg punnet is good looking either in its natural state, or after it's customised with the best quality printing to make sure it stands out on shelf. And, best of all, it's naturally degradable. Good news all around.
Cardboard Punnets at a Glance
1kg pack ideal for stonefruit, apples and tomatoes

Recyclable cardboard packaging

Australian made and owned

Sustainable and Food Safe

Naturally degradable

Custom printing options
Naturpac™ Approved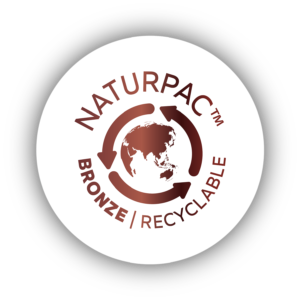 Every product that is Naturpac Bronze must be recyclable For a Better Earth.
Suits: Apples, Apricots, Nectarines, Peaches, Plums, Stone Fruit