Australian made and owned packaging that's produced sustainably and ethically. Naturpac™ approved so that's good news all around.
These trays are just perfect for tomatoes and a whole range of smaller produce. They have great structural strength and shelf life integrity. This is Australian made packaging at its best. It's sustainably produced and uses ethically sourced material, so it's environmentally friendly, good for the earth and your customer.
The trays are rated for 500g weight and are available with deep sides and customised printing to really turn heads on shelf.  And, best of all is naturally degradable so good news all around.
500g Carboard Trays at a Glance
Trays suit tomatoes or smaller produce

Recyclable cardboard packaging

Australian made and owned

Sustainable and Food Safe

Naturally degradable

Custom printing options
Naturpac™ Approved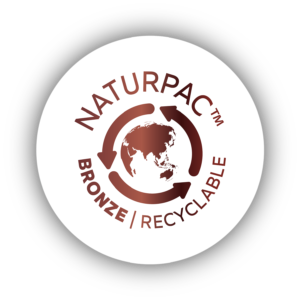 Every product that is Naturpac Bronze must be recyclable For a Better Earth.
Suits: Cherry Tomatoes, Kiwifruit, Mushrooms, Sweet Potatoes, Tomatoes