Show off your fresh produce with strip bands that are printed in up to 8 high-resolution colours.
Printed strip bands are a great way to showcase fresh produce and are made from soft Polyethylene (PE). Strip bands are printed and laminated in up to 8 high-resolution colours and come in different widths for individual pack sizes and produce so there's plenty of room to print brand or product information.
Strip Band suits many bagging machines like the BRS, BRT, CBR, UB60, UB65, CB48 with little or no changes to current machine settings.
All our strip band packs are Naturpac™ Bronze approved for recycling through the REDcycle program.
Printed Strip Band at a Glance
Custom designed artwork is available
High-resolution printing in up to 8 colours
Suitable for REDcycle recycling 'store drop-off'
Naturpac™ Approved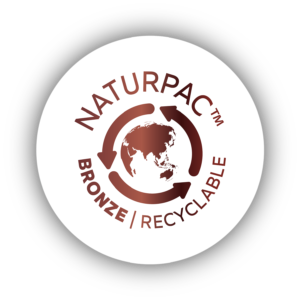 All packaging that is Naturpac Bronze approved must be recyclable For a Better Earth.
Suits: Avocado, Capsicum, Citrus, Kiwifruit, Lemons & Limes, Mandarins, Oranges, Passionfruit