Extruded net is made from polyethylene and is available in different tube widths 
Extruded netting is made from polyethylene (PE) and is available in a number of tube widths for different produce types. The netting comes in 650m roll lengths and can be specially colour matched to packer or retailer specifications.
All our netting materials are Naturpac™ Bronze approved for recycling through the REDcycle program.
Extruded Net at a Glance
Available in any colour and can be matched for special orders
Orange or red colours are in stock at all times
Polyethylene (PE)
Variety of tube widths
Naturpac™ Approved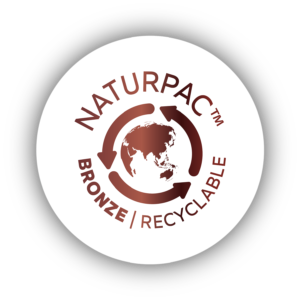 All packaging that is Naturpac Bronze approved must be recyclable For a Better Earth.
Made from:
Polyethylene (PE)
Colours:
Orange and red in stock or any colour by special order
Full roll:
650 metres
Fill pallet:
1 Pallet = 36 rolls = 23,400m
Tube specifications:
Tube Ø 75 mm – net Ø15
Tube Ø 80/90 mm – net Ø17
Tube Ø 103 mm – net Ø21
Tube Ø 160 mm – net Ø41