Feeds multiple packaging machines, with different weight variations all at the same time.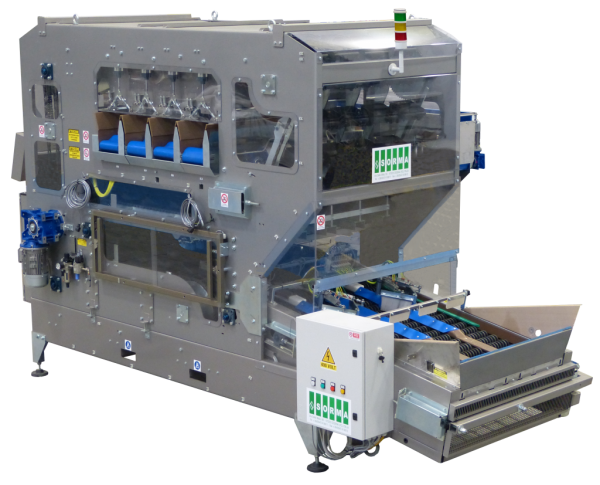 This is the high capacity weigher to choose when different pack types and weights are needed from a single weigher. The WD4-125 weighs up to 100 packs a minute, working with multiple packaging machines across weight variations from 500g up to 5 kg at the same time.
Produce travels from the in-feed through the 'singulator', which channels the produce into a single stream to be gently loaded into cups on the conveyor and weighed to reach the pre-set weight requirements of each pack. Weight tolerances are set precisely with over or underweight produce retained in the cups to be packed again.
WD4-125 at a Glance
Packs up to 100 packs per minute
Works with multiple packaging machines and weights at the same time
| | |
| --- | --- |
| Output: | Up to 100 packs per minute |
| Pack weight: | From 500g to 5 kg |
| Fruit size: | Minimum 30mm – maximum 100mm |
| Power required: | 6.5 kW - 50 Hz - 400V |
| Air consumption: | 120 Nl/min - 6 bar |