This is the one to use for delicate fruit and gentle handling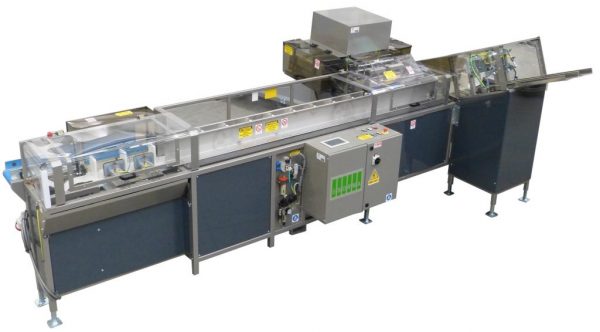 The RP2-115 is the one for gentle handling of delicate produce. It can fill between 35 to 50 punnets a minute (depending on the type of produce being packed), and it gently vibrates 2 punnets at once to settle the produce as it fills.
The RP2-115 incorporates an integrated two row automatic punnet de-nester.
RP2-115 at a Glance
0.5 to 1kg punnets
Gentle handling for delicate produce
Fills 35 to 50 punnets per minute depending on the produce type
Fills and gently settles two (2) punnets at once
Vibrates the product to settle
Comes fitted with an integrated automatic punnet de-nester
Suits: Apricots, Berries, Blueberry, Cherry Tomatoes, Kiwifruit, Lychees & Longans, Peaches, Raspberries, Strawberries