Here's a 4-channel punnet de-nester that unloads 2 punnets at a time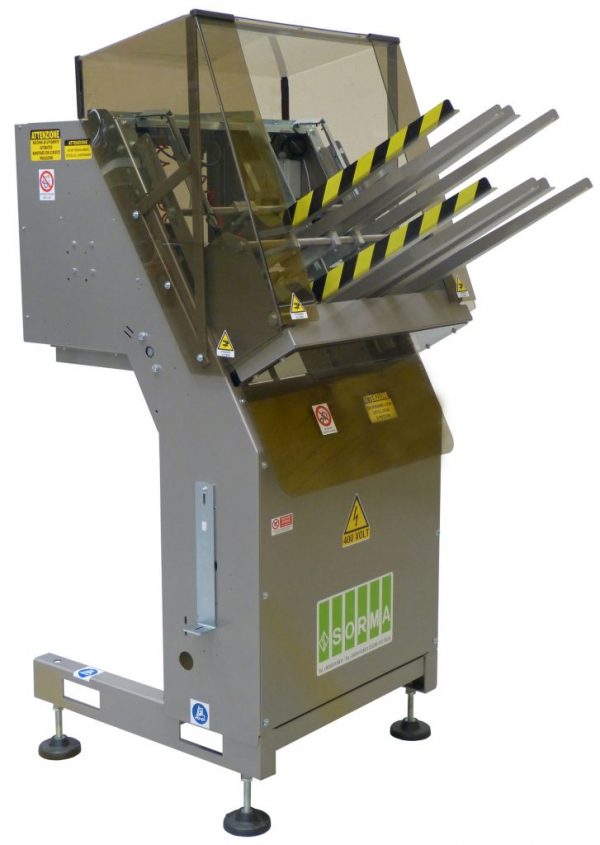 The DP4-115 punnet de-nester can be integrated into an automated production line or operate independently as a standalone unit. The de-nester has 4 pre-stacked punnet chutes of which 2 are active and 2 are in stand-by mode at any time and it de-nests 2 punnets simultaneously using 2 suction cups for each punnet.
The de-nester is pre-set for one punnet size at a time but can be reset for different sizes.
DP4-115 at a Glance
4 pre-stacked punnet chutes
2 active chutes and 2 in stand-by mode
De-nests up to 75 punnets per minute
Can operate independently or in a production line
| | |
| --- | --- |
| Output: | Up to 75 punnets per minute |
| Power required: | 4 kW - 50 Hz - 400V |
| Air consumption: | 10 Nl/min - 6 bar |
| Punnet dimensions: | Width 260mm, Height 140mm |