This one is fast, filling up to 90 punnets and clamshells every minute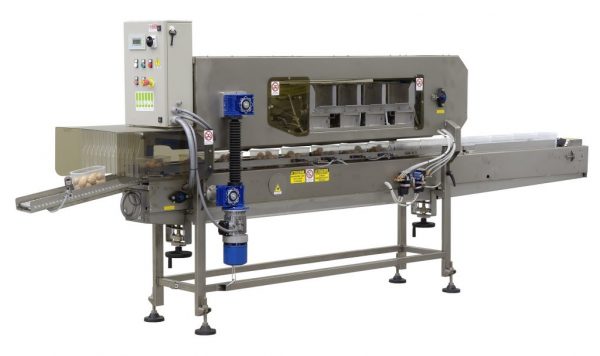 The AC4-115 is a high-speed punnet filler with fill speeds of up to 90 punnets a minute. It opens, fills and closes in one seamless operation and fills both punnets or clamshells from its 4 produce hoppers.
Usually, the punnets are between 500g – 1Kg in size, but kits are available that will fill 250g and 500g square punnets if needed.
AC4-115 at a Glance
Fills 500g – 1Kg punnets
Up to 90 punnets per minute
·Packs punnets and clamshells
Suits: Apples, Apricots, Lemons & Limes, Nectarines, Plums, Stone Fruit