For when product orientation is important, this horizontal bagger is the one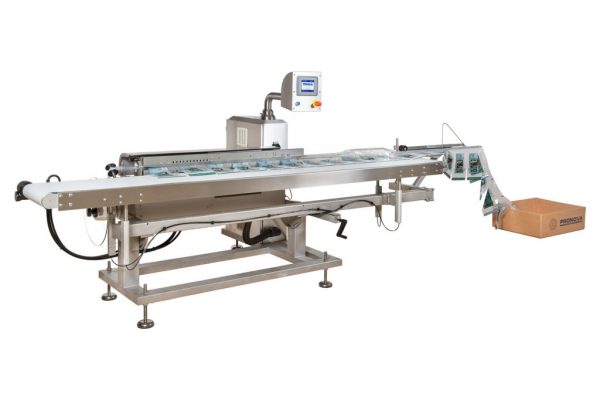 The 535H is a horizontal bagger. It's another efficient, robust and reliable bagger and is suitable for 24-hour production lines where the produce needs to be packed horizontally.  It has a supporting conveyor belt to keep the bags horizontal when sealing, and the entire unit can be washed thoroughly making it useful for packaging products that require hygienic packaging.
The 535H has an integrated filler to feed either one or two bags at a time with produce. If produce orientation is important, the 535H bags can be opened to exactly fit the shape of the produce and then firmly held in position to create a tight package.
535H at a Glance
Packs horizontally
Fully washable, ideal for hygienic packaging
Integrated filling
Orients produce and seals tightly
Suits 24-hour production lines
Continuous or intermittent bag feed
Suits: Pouch packs
| | |
| --- | --- |
| Packing speed: | Between 10 and 30 meters per minute |
| Bag width: | 50 - 800 mm |
| Bag options: | Re-closable, perforations, hanger holes, stand-up pouch, reinforced headers |
| Bag materials: | PE, PP, laminates |
| Electrical supply: | 400 V 3-phase |
| Power: | 2.5 kW |
| Compressed air: | 600 kPa, 0.06 m3/h |
Suits: Pouch packs