Look at this one for 24-hour production lines or to pack heavy produce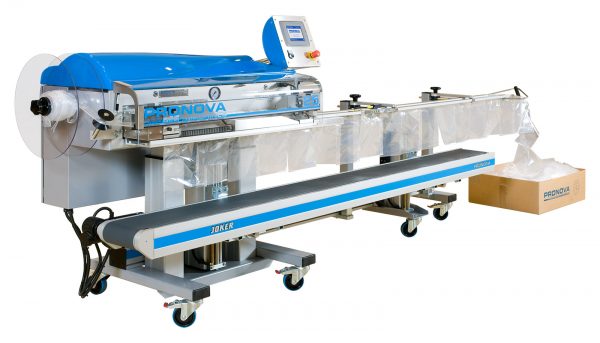 The 525 bagger is very robust and reliable in tough environments or when running on 24-hour production lines. When matched with an optional conveyor, this is the model to use for packing heavy products and it can be set up to pack either vertically or horizontally.
The 525 has opening arms that are up to 5 metres in length, bags are linked together and hang unsupported along these arms and carry bag weights between 300-400g for each 100mm bag width. For heavier products or pack weights the conveyor belt is recommended.
Bag openings are adjustable for different shapes and sizes of produce but the 525 will form, fill and seal between 12 and 30 metres of bags every minute.
525 at a Glance
Packs heavy produce vertically or horizontally
Suits 24-hour production lines
Bag width – 50 – 800 mm
Opening arms up to 5 metres in length
Zip top pouches
Suits: Pouch packs
| | |
| --- | --- |
| Packing speed: | Between 12 and 30 metres per minute |
| Bag width: | 50 - 800 mm |
| Bag options: | Re-closable, perforations, hanger holes, stand-up pouch, reinforced headers |
| Bag materials: | PE, PP, laminates |
| Electrical supply: | 400 V 3-phase |
| Power: | 2.5 kW |
| Compressed air: | 600 kPa, 0.06 m3/h |
Suits: Pouch packs