Poly Bags are custom made to suit the individual machine specifications and production needs.
They are made from Polyethylene (PE) and are available in 35, 38 & 40-micron thickness. Poly bags are supplied in rolls with each roll making up to 4,000 bags depending on the size and the weight of the produce. Bags can hold weights from 500g up to 5kg and can be made in different styles with options like double folded bottoms, bags with or without handles and macro perforated and with different closing options of tape-seal, Kwik-Lock or ultrasonic welding.
Poly bags are printed in up to 8 high-resolution colours. All poly bags are Naturpac™ Bronze approved for recycling through the REDcycle program.
Poly Bags at a Glance
High-resolution printing in up to 8 colours
Bags hold from 500g up to 5kg in weight
Makes up to 4,000 bags per reel
Bags are custom made for machinery
Naturpac™ approved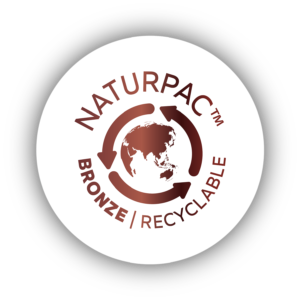 All packaging that is Naturpac Bronze approved must be recyclable For a Better Earth.
Suits: Apples, Avocado, Carrots, Citrus, Potatoes, Snow Peas, Sweet Potatoes, Tomatoes