This is a breakthrough in bulk automated fresh produce packaging.
The Xflow™ range of film delivers all the properties and benefits of modified atmosphere (MA) and modified humidity (MH) packaging for fresh produce and comes in rolls specifically for automated packing lines. Xflow is an ideal alternative to manually packing in bulk liners and reduces the amount of packaging material needed by as much as 40%.
Xflow significantly extends the shelf life and freshness of fruit and veg that is flowpacked and benefits from MA packaging. It uses the properties of MA & MH to slow respiration and produce ageing, inhibit microbial growth and it reduces dehydration and weight loss while being stored or shipped. It's well worth a look!
All Xflow packaging materials are Naturpac™ Bronze approved for recycling through the REDcycle program.
Xflow™ at a Glance
Reduces packaging by as much as 40%
Modified atmosphere (MA) and modified humidity (MH) packaging
Extends the shelf life of fresh produce
Naturpac™ approved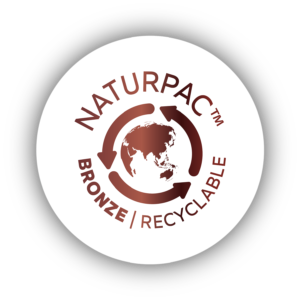 All packaging that is Naturpac Bronze approved must be recyclable For a Better Earth.
Suits: Apples, Asparagus, Beans, Brussels Sprouts, Capsicum, Kiwifruit, Mandarins, Mango, Mushrooms, Peaches, Pears, Stone Fruit, Tomatoes, Zucchini