This is a great innovation – a customised resealable lidding film for produce that's packed in PET trays. The film is one of the Xgo™ modified atmosphere range of products and features excellent condensation control that is customised for each produce variety to deliver the best modified atmosphere conditions for the temperature-time profile.
Resealable lidding film can be printed with up to 8 colours so your packaging will stand out from the crowd and is Naturpac™ approved for recycling.
Resealable Lidding Film at a Glance
Open and re-close the pack
Modified atmosphere for the best temperature-time profile
Use with existing packing machines
Naturpac™ Approved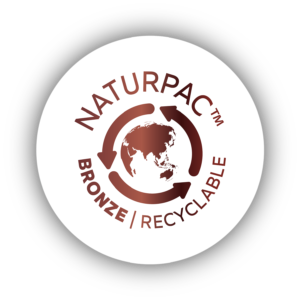 Every product that is Naturpac Bronze approved must be recyclable For a Better Earth.
Suits: Apples, Apricots, Asparagus, avocados, Beans, Berries, Brussels Sprouts, Cherries, Cherry Tomatoes, Chillies, Garlic, Ginger, Grapes, Kiwifruit, Lemons & Limes, Lettuce, Mandarins, Mangoes, Mushrooms, Nectarines, Oranges, Pears, Snow Peas, Spinach, Tomatoes, Zucchini